Furnace Repairs and Maintenance
Furnace not working properly? Call us anytime for a repair.
Air conditioning repairs and maintenance Turn to Phillips Plumbing, Heating and Air Conditioning – get a free estimate on our products and services
PHILLIPS PLUMBING, HEATING AND AIR CONDITIONING IN KELOWNA, BC
We provide sales, service and installations of all brands for all plumbing, heating and cooling products. Anthony Phillips, the owner/operator, has over 27 years of industry experience with several licenses including a B.C. Safety Authority Gas Contractor License. As a local contractor working within the community, Anthony has a great reputation in the Okanagan community for truly caring about the safety, comfort, and satisfaction of his clientele. Anthony offers same-day water heater installations and emergency heating and air conditioning repairs throughout the Okanagan region from Summerland to Lake Country.
Phillips Plumbing, Heating and Air Conditioning is a full-service company that is licensed, bonded and insured. Thank you for giving Kelowna's best-priced furnace, hot water heater and AC installation and repair professionals a call!
TSBC Licensed Contractor #0202746
Exciting news from Phillips Plumbing, Heating & Air Conditioning in Kelowna! We are deeply honored and humbled to announce that, thanks to the unwavering support of our Kelowna community, we've been voted:
2023 Platinum Winner for Heating and Cooling
2023 Platinum Winner for Gas Fitting
2023 Gold Winner for Plumbing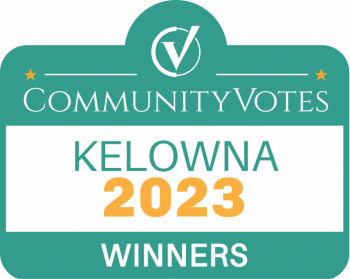 From the bottom of our hearts, THANK YOU for this recognition! Serving our community with dedication and excellence has always been our top priority. Your trust means the world to us. Phillips Plumbing, Heating, Air Conditioning Kelowna provides quality work at affordable rates. Cheers to many more years of serving the Kelowna community with top-notch services!

Learn more …
What Our Customers Say About Us!
Woke up to a grinding, screaming furnace noise on Christmas Eve. Realizing it was a Sunday, I had little hope of finding someone to come over. I phoned Phillips plumbing, and to my surprise he answered. Anthony said he thought he should come over and check out the furnace to make sure it was safe to run. He right away diagnosed it as the blower motor was going. Promptly ordered the part and we had it installed on the Wednesday once it got here. I was extremely grateful for the above and beyond service. I plan to use Phillips Plumbing for any future problems. If you are looking for a fair price, and prompt service, I highly recommend.
My furnace quit last Saturday after a power outage. About 8 pm I called Anthony and he told me different things to try to get the firmace going but I couldn't get it to run. He was very patient with me because I really didn't know what I was doing. He said he would come the next day and he did. He had it running within 5 minutes. He didn't charge me anything. I couldn't believe it. I have never had any kind of repair man not charge me . Anthony spent an hour of his time on the phone with me and then made a house call and did it all for nothing. He is very knowledgeable and just an all around nice guy. He is now programmed into my phone just in case I have any other problems. I would highly recommend him. Thanks Anthony.
I cannot say enough of how highly I value Anthony's excellent work and service! He saw things that other's didn't. This man is cut from a different cloth. The kind that cares about people, their safety, and their pocketbook. Highly efficient and knowledgeable, he patiently walked me through the details of replacing a gas furnace and hot water heater, answered all my questions, and calmed my concerns.. His emphasis on safety was comforting. This man goes the extra mile, returning to give peace of mind and re-assessing any concerns, even at inconvenient hours. His workmanship and professionalism make him the cream of the crop! I will only use him from here on out for all of my plumbing and heating needs.
We had an excellent experience with Anthony. He did his best to solve our problem over the phone but was available to come to our home and help us promptly. He had the part we needed, was informative, knowledgeable and personable. We really appreciated this company coming to our rescue.
QUALITY WORK AT AFFORDABLE RATES – always!
City of Kelowna Gas Contractor and Plumbing Contractor Business License
Environment Canada Ozone Depletion Certification
Licensed Red Seal Plumber
A+ Rating on BBB
Authorized American Standard Heating and Cooling Products Dealer
B.C. Safety Authority Gas Contractor License #0202746
Licensed B.C. Gas Fitter
HRAI Certified